Brewers,
Thanks to everyone who made it down to the September club meeting at DTC.
A few remarkable points
Thanks to everyone that volunteered at WASABC this year. This was a huge event with about 430 entries judged over the four days. 17 entries scored above 40 and the average of all entries was a smidge over 30. This is a great result for the state.  I'd like to give a big show of thanks to Carlin, Tim and Hilly for organising through the year and ensuring things ran smoothly during the prep and the judging days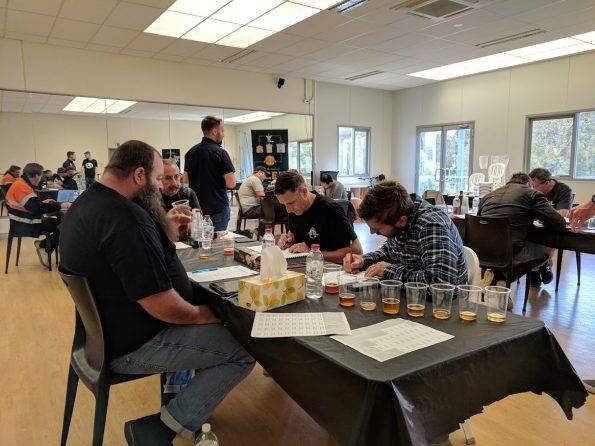 Gary Drury has managed to secure a BJCP exam date for late March 2019. This exam is the tasting component of BJCP qualifications and will be preceded with 6-8 weeks of tasting training to be held at DTC from early Feb next year. Spots are limited to 12 people and it will be first in first served. I'll open up the sign ups to financial members first before posting to the wider community. To register for the exam and pre-exam training you'll need to pay the fees (between $100 and $150 or there abouts) and complete the on-line BJCP exam. Participating in the club and state competitions is a great way to get experience if you are considering doing the exam. It's also a good time to talk to qualified judges about their experiences.
Thanks to Mick for organising the sensory tasting experiment and a shout out to Joel for pouring out all the beers. We were looking to see if we can detect the differences between a 2.8% table beer tainted with lactic acid and acetic acid. This was good fun and i hope that we can do a few more of these sorts of things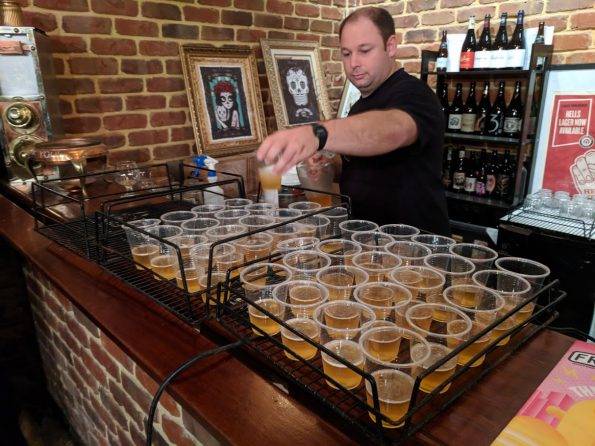 Big congratulations to the winners of the W34/70 competition.

Peoples Choice - Paul Hutton

BCJP 1st - Clint Brookes

BJCP 2nd - Mick Considine

BJCP 3rd - Tim Mains
Thanks to Mick for organising, Allan for sorting the glassware and to all those that helped out with judging and stewarding on the BJCP day (Judges: Gary Drury, Chris Shulha, Jerome Kennedy, Allan Aitken, Craig Hill, Paul Hutton. Stewards: Michael Priest, Bryson Derbyshire, Tim Mains)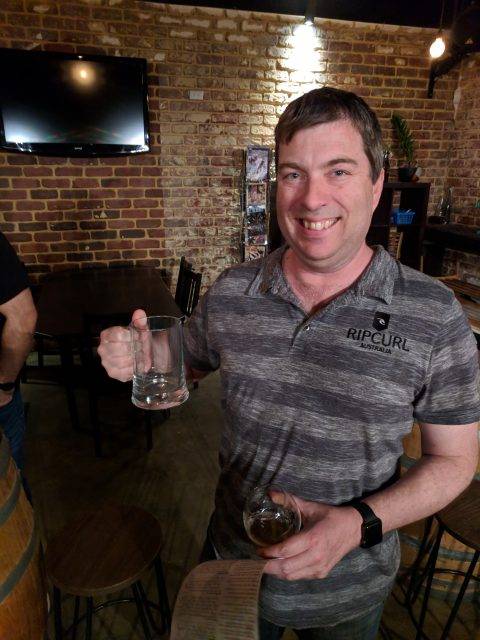 Upcoming events
Our next club function is Oktoberfest to be held on the arvo of Saturday 6th October at Gary's place. The club will supply meats for this and we ask that everyone coming brings a plate / salad whatever to go with it.  

A sign up page is available so fill in your details there

.  This is a family event so bring the kids. There is plenty of room out the back for the little ones to run about. Bring down your German beers. I'm pretty sure Gary will have some room for kegs but let him know beforehand so he can get things sorted
The club mead, sour and cider competition will be held in November. I'm told there is plenty of time to get a mead up and ready (maybe a bit tight now but give it a go) for this time, but you may be pushing it for non-kettle sours. More details to come and the comp page will be updated closer to the time
The club AGM is to be held in November. We all have the opportunity to nominate for positions on the committee to keep the club operational. This club can only continue with people putting in their time, so please consider putting your hand up. All  positions are up for grabs so please nominate if you are interested -

the details are here

. And it's written in our club rules that if we don't get enough committee members the current committee takes the money in the bank - and we don't want that to happen 🙂
We will be holding a Christmas function in late November / early December. This one is not for kids.